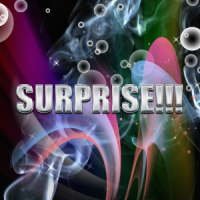 Yes…
SURPRISE!!!
If you check out the new opportunity to the right….enter your name and email. If you want more info about this offer, click here.
We are offering you a set of 3 FREE videos to give you even more ideas to help your garden center, nursery, or farm to bring in more customers and, of course, more money. Some of these ideas are free or low cost; others cost a bit, but should bring you even more profits over time.
The first video you will get immediately upon signing up and confirming that it is okay to send things to you. The next two will be delivered to your email over the following two days.
Some ideas you may already know about. Some ideas you didn't think that they really applied to your business, so you didn't consider doing them. While other ideas,  you had never thought about before and are totally new.
I hope that these videos will stimulate your creative juices to give you some new ideas to help get your marketing and cash flow a boost .
GO enter your name and email address NOW
before this offer is taken down!
Tags: attract more customers, farm stands, farms, garden centers, garden nurseries, Gardening Centers, how to market your business, how to market your farm, how to market your garden center, how to market your nursery, increase profits, master gardeners, more customers, plant nurseries, tree nurseries, ways to increase your profits