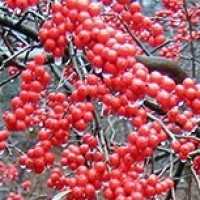 How do you get your garden center, farm, or nursery customers to envision their future gardens and bring you in more cash?
This answer is fairly easy, but requires a bit of space on your part.
Set up several 'garden plots' that are representative of typical garden situations that your customers can imitate by buying the same plants, then going home and planting those plants. You can set up the following types of layouts:
a small 3 feet in diameter round to stand alone or a half circle to put up against something
a large 8 or 10 feet in diameter round to stand alone or a half circle to put up against something
a long 3 or 4 feet  by 10 to 12 or more feet long that would work along a foundation or fence or walkway
4 feet by 4 feet
4 feet by 8 feet
Then make each layout in the sun, shade, and partial sun mixed with moist, regular, and dry conditions. Some of this might depend on the climate or area where you are located and the types of conditions for your area. For example, you probably wouldn't set up moisture loving plants in dry, desert areas. The more demonstration gardens you can set up, the more your customers are likely to buy.
You can set these gardens up to show off annuals or perennials or both. Some may be geared more to flowers or bushes and trees or inter-planting both.  Use evergreens as a dark background setting off bright geraniums or impatiens or cacti inter-planted with various grasses.
Even think of how you might incorporate various hardscaping like fountains, benches, various pots, sculpture, etc.
You can almost set your prices when you pick out the plants and hardscape items for these gardens. I would suggest you plant moderately priced plants with a few expensive ones scattered in predominant places where those special plants will catch people's eyes and they will want them in their gardens too…AND NOW!!!
Tags: attract more customers, farming, farms, garden centers, garden nurseries, how to market your business, how to market your farm, how to market your garden center, how to market your nursery, marketing, marketing your business, master gardeners, more customers, more farm profits, more garden center profits, more nursery profits, tree nurseries, ways to increase your profits