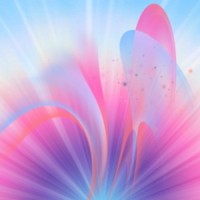 Are you thinking of what you can do this year to get more customers and more business? Are you sitting down to just do the same old thing this year as you did last year? Is that really going to excite your customers? Will that really grab their attention? Well….
Think outside of the box! Are you thinking …how can I do that? OR I am fresh out of ideas…
Here's a few ways to come up with some new ideas for your business to attract new customers…
Number one…Read through this website SuperStarGardening.com to get some ideas.
Number two…Sign up for the FREE series of 3 videos over to the right.
Number three…Gather your family and friends around some afternoon or night and make a party out of a brainstorming event. Give some prizes for the best ideas. Don't eliminate kids because they have the most imaginative minds and ideas and aren't constrained by society and our limiting beliefs. Have some food and beverages to make it really like a party. Do this early in the year so that you have time to implement those great ideas. You should even make this an annual event that folks will look forward to and that will give them a whole year to be thinking up those new ideas to win prizes with. Even if your first effort at this doesn't work out very well you will have planted the seed for them to come up with more ideas for next year. Write down ALL of the ideas. Even if you think that they are not good, later those ideas may sprout into bigger and better things to do. Above all, don't squash someone's ideas because that will prevent them and others from offering free thinking ideas which could benefit you in the long run. Tell everyone that this event is for non-judgmental ideas – all ideas are good – no one is allowed to comment negatively on anyone's idea.
Number four…If you have a brainstorming event for just your employees, have some team building activities to do as well. Give them a grab bag or surprise at the end of the event. You might be able to stuff it with special items from your suppliers (to get your employees stoked about certain companies and they will, in turn, boast about them or give good referrals to your customers) and/or from local businesses (this can increase their local traffic and your employees may even bring their friends in with them when they use the gifts…i.e. gift cards to restaurants, hair salons/barbers, any local stores that may need to increase their business). The reason I say gift cards is because these are more likely to be used rather than a percentage off coupon; that way your employees will actually have to go into the stores to redeem the gift cards. These employees often will refer your customers to these local businesses when a customer asks where is a good place to eat, etc. Mention these facts to the business owners that you approach to show them the reasoning behind this.
Number five…Look at other well known or profit producing companies. Copy what they do to get more business.
Now…do you have a few new ideas to work with this year?
Put them into your calendar and make sure that you give yourself plenty of time to work on them ahead of time, so that you come out looking like a SUPER STAR!!!
Tags: attract more customers, farms, garden centers, Get More Customers, how to market your business, how to market your farm, how to market your garden center, how to market your nursery, increase profits, increase traffic, more customers, more farm profits, more garden center profits, more nursery profits, nurseries, plant nurseries, plant nursery, tree nurseries, ways to increase your profits