Strategic Ways to Inspire Family Farms, Garden Centers, and Nurseries To Put More Money In Your Pockets
Super Star Gardening CEO = Anne Coarr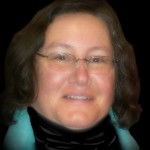 Anne has the horticultural knowledge base in her blood and by experience. Her great-grandfather, great uncle, uncle, and his cousin all operated greenhouses. Anne's mother taught her gardening from a very young age; Anne has had a garden since she was ten years old. Anne's background as a United States Department of Agriculture market reporter for ornamentals (flowers, berries, foliage, etc.) and produce (fruits & vegetables including tropicals & Asian vegetables) pairs her knowledge of horticulture with her love and enjoyment to conversing with and helping people.
The Why…
When Anne talks to folks at various garden centers, farms, and nurseries, she sees that there is a need that many of these wonderful folks have to increase their incomes somehow. Anne wants to help you, these owners, to discover special ways specifically suited to your skills and resources to put that extra money in your pockets. This is why Anne created Super Star Gardening.
You are more than just the run-of-the-mill gardeners; you are special by supporting all of your customers and helping them by supplying them with plants, fruits, vegetables, meat, etc. and guiding them and answering their questions and concerns along the way. Anne wants you to realize how much your customers value you and trust you. Because the more they do, the more raving customers you will have in the future.
Super Star Gardening is here to help you. Any other ideas, photos, advice, and stories that you would like to share about your nursery, farm, or garden center, feel free to email them to Anne@SuperStarGardening.com. Anne will post them on the 'Share Because You Care' and LINKS pages.